Affordable Roofing Company in Sacramento
Affordable Roofing Company in Sacramento. Roof replacements and new roof installations for your Sacramento residential home. Seasonal discounts and financing is available.
As a homeowner in Sacramento, you want to ensure that your residential property is well-maintained and secure. One of the most critical components of your home's structure is the roof, which guards against weather elements, pests, and other potential hazards. If you need to replace or install a new roof for your home in Sacramento, you're probably looking for an affordable and reliable option that delivers top-quality results. Fortunately, you don't have to search far and wide to find the best roofing company in Sacramento that offers both affordability and quality. With our professional team and excellent service, we're committed to providing you with the most reliable and affordable roofing solutions that fit your budget and meet your exact needs. Keep reading to learn more about our services, seasonal discounts, and financing options available to make your roofing project hassle-free and budget-friendly.
When it comes to finding a reliable and experienced Roofing Company in Sacramento, it's important to choose a company that has a long-standing reputation for quality workmanship and exceptional customer service. A reliable roofing company in Sacramento should have a team of skilled professionals who are experienced in roof replacement and new roof installation. An experienced roofing company in Sacramento should be able to handle any job with ease, precision and efficiency. If you're looking for a new roof installer Sacramento, look no further than American Roof & Construction. We are a professional roofing company that takes pride in delivering quality work and ensuring customer satisfaction. Whether you're a homeowner or commercial property owner, our professional roofing company in Sacramento can help you protect your investment and keep your property looking its best for years to come.
– Reliable and experienced roofing company in Sacramento
– Offers both affordability and quality workmanship
– Skilled professionals for roof replacement and new installation
– Can handle any job with ease, precision, and efficiency
– Ensures customer satisfaction and delivers quality work
– Helps protect your investment and keep your property looking its best
– Offers seasonal discounts and financing options for a hassle-free, budget-friendly roofing project
– A must-choose for homeowners and commercial property owners in Sacramento.
We offer a wide range of roofing services designed to meet our clients' specific needs and budget. As a licensed and insured roofing contractor, we take safety and quality seriously, using only the best materials and techniques to ensure your new roof is built to last. From asphalt shingles to metal roofing and flat roofs, we have the expertise to handle any project with the same level of professionalism and attention to detail.
Affordable Roofing Company Sacramento-Benefits
One of the most significant advantages of choosing our Affordable and Quality Roofing Company in Sacramento is our commitment to affordability. We understand that replacing or installing a new roof can be costly, which is why we offer seasonal discounts and financing options to make it more accessible to our clients. Our financing options allow you to pay for your roofing project in installments over time, giving you the flexibility to choose a payment plan that works for you.
Our mission is to provide a reliable and affordable solution for all of our clients' roofing needs. We take pride in our exceptional customer service, ensuring that we're always available to answer your questions and address your concerns. We believe that communication is key to a successful roofing project, which is why we keep you informed throughout the entire process, from the initial consultation to the final installation.
Finding quality roofing company with affordable prices in Sacramento doesn't have to be a daunting task. With our professional team, quality workmanship, and commitment to excellence, we're confident that we can exceed your expectations and deliver a roofing solution that fits your needs and budget. Contact us today to schedule a free consultation and take the first step towards a safer and more secure home.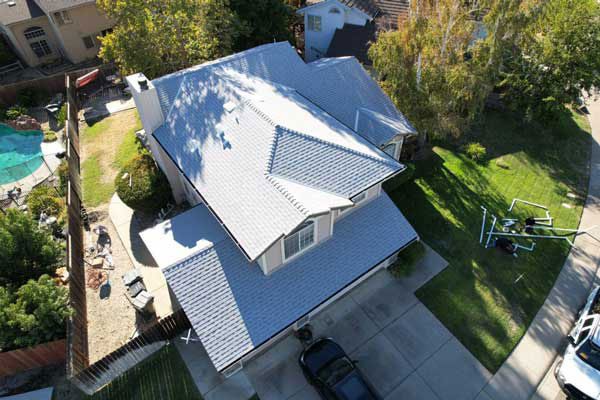 Phone : (916) 800-2892
Adress:  ROSEVILLE
5 MARCIA WAY 151 ROSEVILLE CA 95747
CITRUS HEIGHTS
7625 SUNRISE BLVD. SUITE 213 CITRUS HEIGHTS CA 95610