HIGHLY RATED ROOFING &
CONSTRUCTION EXPERTS
QUALITY CRAFTSMANSHIP
AFFORDABLE PRICING
GUARANTEED RESULTS
Roofing and Construction Contractors
Roofing, Insulation, Siding, & More
Roofing and construction contractors serving Sacramento and Los Angeles Counties. Roofing services, insulation. siding, exterior paint, gutters, and more for your greater Sacramento and Los Angeles home. As a highly rated and trusted general contractor, we are on a mission to change the standard in the construction industry for the benefit of the homeowner. We are a licensed and insured local construction company with customer satisfaction is our top priority. Take a look at our reviews and testimonials.
A home requires a lot of maintenance and many of the issues that arise can be avoided with proper care and planning. Let our experienced home improvement professionals help you with your next project while you relax and watch us transform your headaches into value. Contact us today for a hassle-free and honest quote.
Roofing, Insulation, Siding, Exterior Paint, Gutters, and More.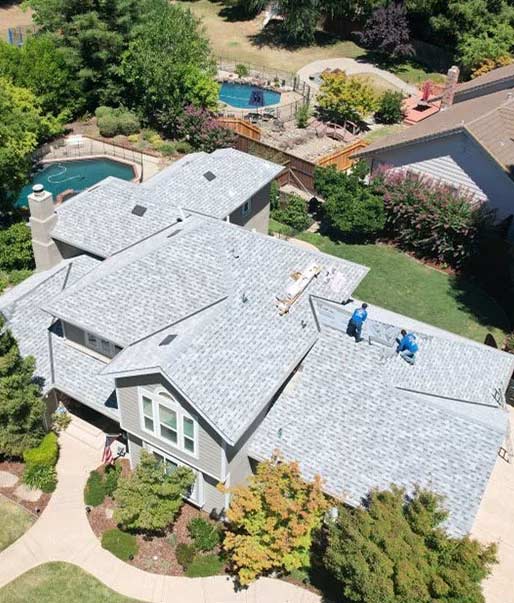 Highly rated general contractor

Licensed and insured

Hundreds of projects under our belt
Trusted industry partner

5 Star reviews accross the board

American qualilty materials & workmanship