One of the top roofing companies near Sacramento, CA. American Cool Construction is your premier choice for top-notch roofing services in the Sacramento, California area. As a highly rated, licensed, and insured local roofing company, we take immense pride in delivering exceptional craftsmanship and unparalleled customer satisfaction. With a commitment to excellence, we offer seasonal discounts to ensure your roofing needs are met affordably. Our flexible roofing financing options make it easier than ever to invest in the protection and beauty of your home. We understand that choosing the right roofing partner is essential, which is why our extensive collection of 5-star reviews on platforms such as Google, Yelp, Angie's List, and HomeAdvisor showcases our unwavering dedication to quality and reliability. Experience the peace of mind that comes with working with a trusted name in the industry – choose American Cool Construction for all your roofing needs.
American Cool Construction provides the best roofing services possible. Satisfaction guaranteed. We are home energy efficiency experts and can help you save money on your utility bills. Talk to us about cool roofs, attic insulation, cool paint and energy efficient windows. Don't overpay. Get the best possible deal with discounts, financing and security from top roofing companies in Sacramento.
Increase the value of your home and improve the look of your home. American Cool Construction roof replacement improves livability and reduces utility bills.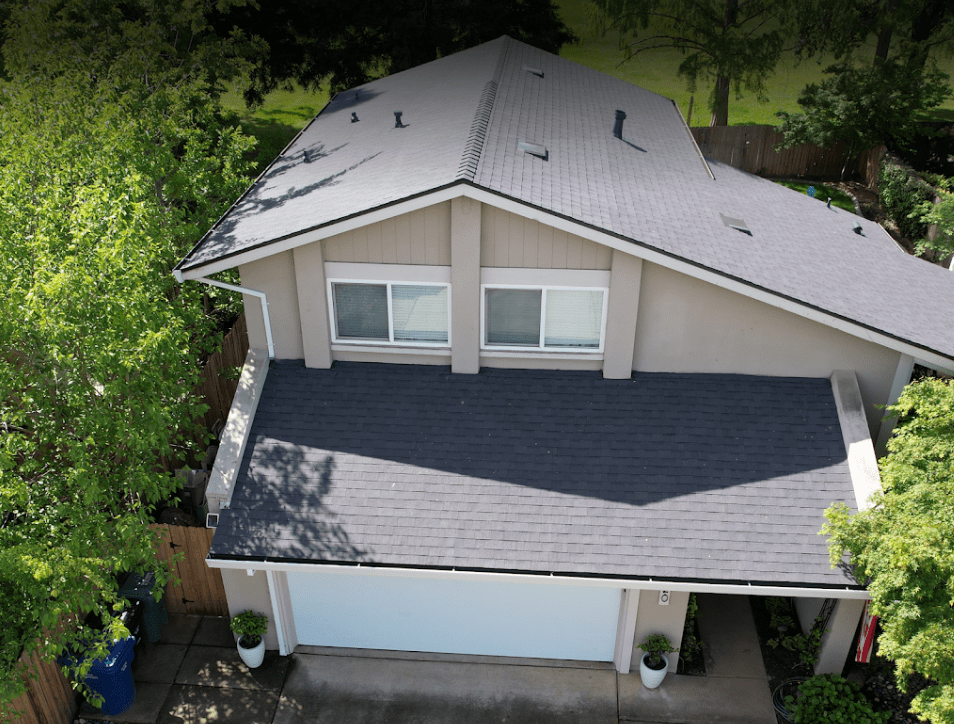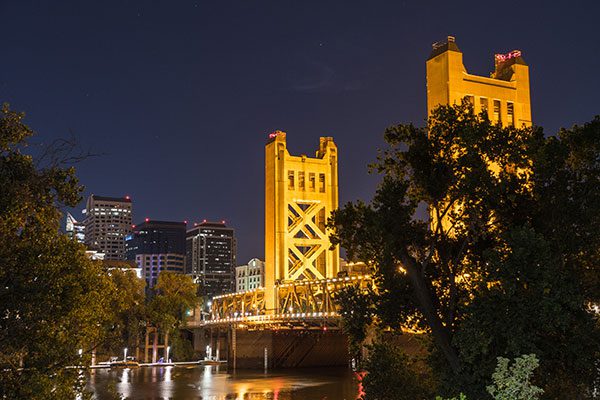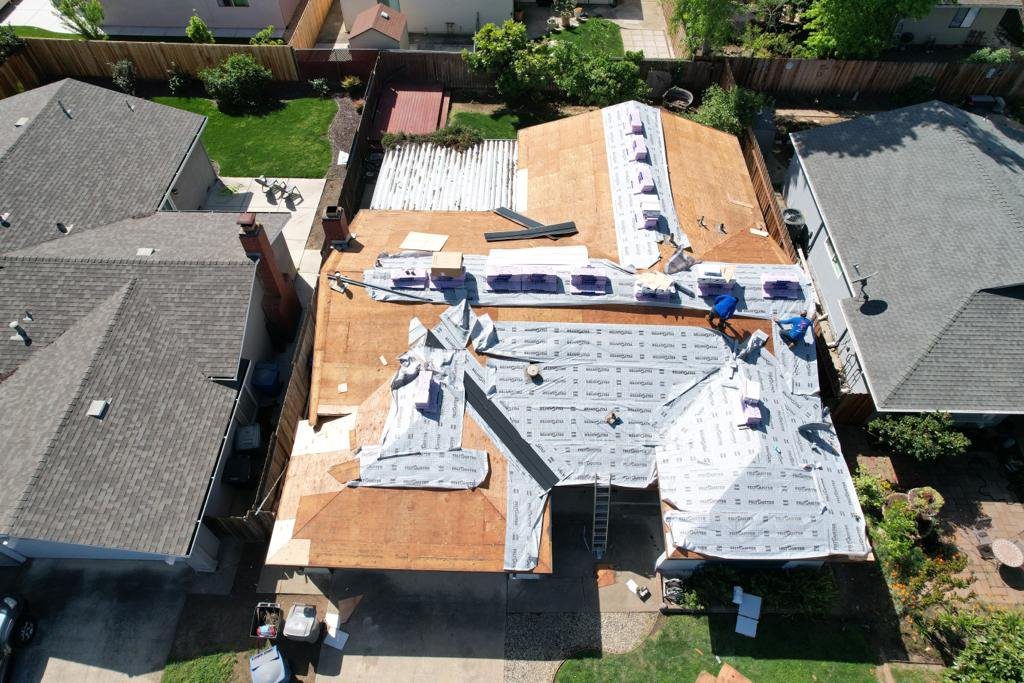 Our Services
| | | | | |
| --- | --- | --- | --- | --- |
| Roof Replacement | New Roof Installation | Re-Roof | Siding | Rain Gutter Services |
| Attic Insulation | Exterior Paint | Interior Paint | Commercial Roofing | Shingle Roofs |
| | | | | |
| --- | --- | --- | --- | --- |
| Roof Replacement | New Roof Installation | Re-Roof | Siding | Rain Gutter Services |
| Attic Insulation | Exterior Paint | Interior Paint | Commercial Roofing | Shingle Roofs |
ROOFING COMPANIES NEAR SACRAMENTO, CA
We offer top-quality roofing services that are reliable, durable, and affordable. These include roof replacements, roof repairs, and newroof installations. We also specialize in energy-efficient cool roofs that can help you conserve energy, reduce oyur carbon footprint, and save money on utility bills.
Our roofing services will protect your home, improve its curb appeal, increase comfort, and improve your family's quality of life. Ask about seasonal discounts by contacting us today
Common Roofing Materials:
Click on the button below to learn about the most commonly used roofing materials.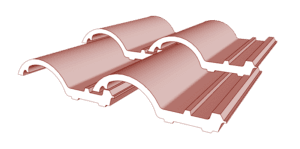 WHY ARE WE CONSIDERED ONE OF THE BEST ROOFING COMPANIES NEAR SACRAMENTO?
A
As a roofing company, we understand that homeowners seeking a roof replacement can face several pain points during the process. Here are some common challenges and our suggested solutions to help address them:
Cost Concerns:
Solution: We offer transparent and detailed cost estimates that break down all expenses involved in the roof replacement. Our team can work with homeowners to find budget-friendly options without compromising on quality and durability.
Lack of Expertise:
Solution: Our experienced roofing professionals are here to guide homeowners through every step of the process. We provide detailed explanations about the different roofing materials, styles, and installation methods available. This empowers homeowners to make informed decisions that best suit their needs.
Disruption to Daily Life:
Solution: We strive to minimize the disruption caused by roof replacement. Our team works efficiently to complete the project within the agreed-upon timeframe. We also ensure a thorough cleanup once the job is done, leaving your property as clean as it was before.
Choosing the Right Material:
Solution: We offer a variety of roofing materials such as asphalt shingles, metal, tile, and more. Our experts can help homeowners understand the benefits and drawbacks of each material, assisting them in selecting the one that aligns with their aesthetic preferences, budget, and weather considerations.
Finding a Reputable Contractor:
Solution: We take pride in our reputation as a trusted roofing company with a track record of successful projects. Homeowners can check our reviews and references to gain confidence in our services. We are fully licensed, insured, and committed to delivering high-quality results.
Weather Delays:
Solution: While we can't control the weather, we can plan ahead to minimize the impact of adverse conditions. We monitor weather forecasts closely and adjust our schedule accordingly to avoid unnecessary delays. Our team is equipped to work in various weather conditions safely and efficiently.
Navigating Permits and Paperwork:
Solution: Dealing with permits and paperwork can be overwhelming, but we have experience in this area. We assist homeowners in obtaining the necessary permits and ensure that all required documentation is properly handled, so they don't have to worry about it.
Unforeseen Issues:
Solution: During the roof replacement process, unexpected issues may arise. Our skilled professionals are equipped to handle these challenges effectively and make necessary adjustments to ensure the project stays on track.
Long-Term Durability and Maintenance:
Solution: We offer warranties on our materials and workmanship to provide homeowners with peace of mind regarding the durability of their new roof. We also provide maintenance tips and guidance to help extend the lifespan of the roof and prevent common issues.
Energy Efficiency and Insulation:
Solution: We offer energy-efficient roofing options that can help homeowners save on heating and cooling costs. Additionally, we can assess insulation needs and suggest improvements to enhance energy efficiency.
At American Cool Construction, we prioritize customer satisfaction and aim to make the roof replacement process as smooth and stress-free as possible. Our dedicated team is here to address all your concerns and deliver a roofing solution that meets your needs and exceeds your expectations. Contact us today to schedule a consultation and get started on your roof replacement journey.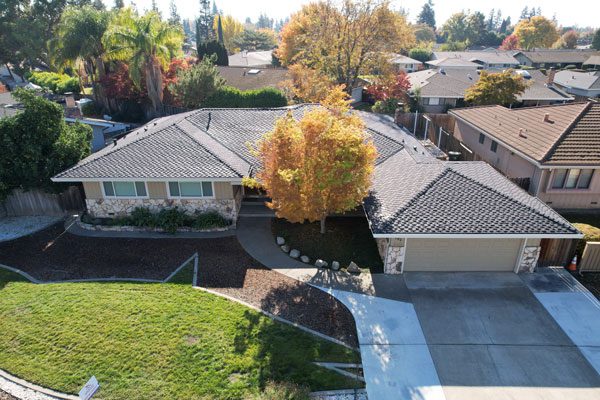 Serving the Following Zip Codes:
| | |
| --- | --- |
| ZIP Code | Community |
| 94571 | RIO VISTA |
| 95610 | CITRUS HEIGHTS |
| 95615 | COURTLAND |
| 95621 | CITRUS HEIGHTS |
| 95624 | ELK GROVE |
| 95626 | ELVERTA |
| 95628 | FAIR OAKS |
| 95630 | FOLSOM |
| 95632 | GALT |
| 95638 | HERALD |
| 95639 | HOOD |
| 95640 | IONE |
| 95641 | ISLETON |
| 95652 | MCCLELLAN |
| 95655 | MATHER |
| 95660 | NORTH HIGHLANDS |
| 95662 | ORANGEVALE |
| 95670 | GOLD RIVER |
| 95670 | RANCHO CORDOVA |
| 95671 | REPRESA |
| 95673 | RIO LINDA |
| 95678 | ROSEVILLE |
| 95680 | RYDE |
| 95683 | RANCHO MURIETA |
| 95683 | SLOUGHHOUSE |
| 95690 | LOCKE |
| 95690 | WALNUT GROVE |
| 95693 | WILTON |
| 95742 | RANCHO CORDOVA |
| 95757 | ELK GROVE |
| 95758 | ELK GROVE |
| 95811 | SACRAMENTO |
| 95814 | SACRAMENTO |
| 95815 | SACRAMENTO |
| 95816 | SACRAMENTO |
| 95817 | SACRAMENTO |
| 95818 | SACRAMENTO |
| 95819 | SACRAMENTO |
| 95821 | SACRAMENTO |
| 95822 | SACRAMENTO |
| 95823 | SACRAMENTO |
| 95824 | SACRAMENTO |
| 95825 | SACRAMENTO |
| 95826 | SACRAMENTO |
| 95827 | SACRAMENTO |
| 95828 | SACRAMENTO |
| 95829 | SACRAMENTO |
| 95830 | SACRAMENTO |
| 95831 | SACRAMENTO |
| 95832 | SACRAMENTO |
| 95833 | SACRAMENTO |
| 95834 | SACRAMENTO |
| 95838 | SACRAMENTO |
| 95841 | SACRAMENTO |
| 95842 | SACRAMENTO |
| 95843 | ANTELOPE |
| 95864 | SACRAMENTO |
| 95820 | SACRAMENTO |
| 95608 | CARMICHAEL |
| 95661 | ROSEVILLE |
| 95762 | EL DORADO HILLS |
| 95835 | SACRAMENTO |
| 95836 | SACRAMENTO |
| 95837 | SACRAMENTO |