Flat Torch Down Roof Sacramento 95819
Flat Torch Down Roofing project for a flat roof in Sacramento, CA. Torch down roofing is best applied to flat roofs with minimal pitch. Also known as rolled roofing or modified bitumin, Flat Torch Down Roofing consists of a thick asphalt layer with an embedded polyester mat. It is strong and durable. The top layer is made up of a granulated sheet and comes in colors that help refelct the sun's rays, thus helping in cooling your home and reducing energy bills.
Torch down roofing sheets also come in non-granulated formats, in case you want to use them as a strong substrate on oyur roof.
One flat roofing sheet can be up to three times thicker than the standard membrane in a PVC flat roofing system.

The asphalt layer flexibility makes it perfect for flat or low-slope roofs.

Flat roofing material is highly water-resistant and UV ray resistant. Excellent against punctures and other damage.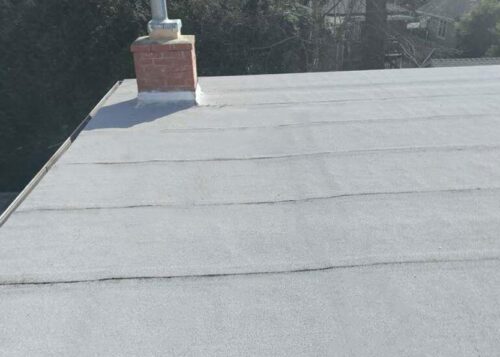 Flat Torch Down Roof East Sacramento
This successful Torch Down roof replacement project was done in the East Sacramento area, close  to River Park. The chosen color of the rolled roofing sheet was light grey, which reflects the sun's rays and thereby making it a more energy efficient product. We can help you with roof replacement, roof repair, roof replacement for residential buildings, or roof replacement for commercial or residential buildings.  We can help you replace your roof and get your house back in great condition. We are a roof replacement company with a mission to help people save money and get the job done right.
Hassle-Free & Honest Estimates
Seasonal Discounts are available. Easy financing options-No need to wait for that new roof.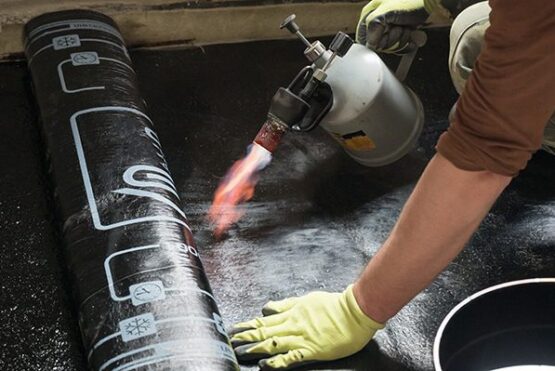 Tips for Hiring Your Roofing Contractor.
Your roof is the part of your home that protects you and your family. Your home's roof is essential to the safety and integrity of the building. If you don't make a good decision when it comes to who you hire or the materials you use, it could be a costly mistake.  Keep reading to gain more knowledge on what you need to know about roofing.
Prior to signing a contract with a roofing specialist, there are a few questions to ask. If you're going to hire someone to work on your roof for you they need to have credentials that are up to date. Generally, any roofer you hire will need to have a current and valid state license. They need to also have insurance that is full liability, as well as a certificate that's current and covers workers' compensation.
When you have come up with a short list of possible contractors, check with each with regard to their warranties. You're seeking out a warranty that will last you for at least 3 to 5 years. The longer it lasts, the better it is. It needs to cover poor workmanship and defective supplies, and you should have copies of all the manufacturer warranties, too.
Consider hiring a contractor who manages a team of workers, as opposed to an individual. A group of roofers are able to finish jobs quickly and that can end up costing you a lot less. If you have one doing it alone, be sure they're not overcharging for labor.
When deciding on a contractor to work on your roof, inquire as to how long that company has been in business. Contractors who have a long work history are more likely to provide excellent service.
Do not try to cut corners when it comes to buying quality roofing materials for your home. The cheapest supplies aren't necessarily the best option as they can end up costing you more money down the road.